Kickboxer and first-year Charles University student Tereza Cvingerová clinched two medals – one gold and one bronze at the European Universities Combat Championships held in Zagreb, Croatia. She won her gold medal in the LC Women +65 category (lightcontact) and the bronze in point fighting.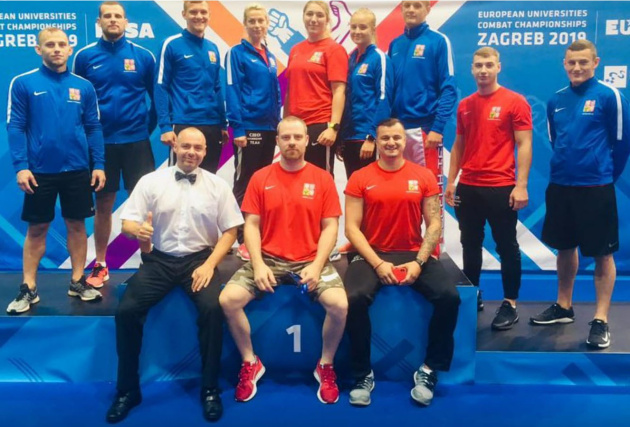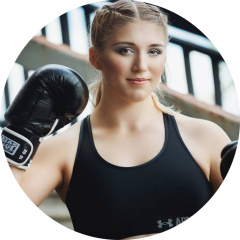 Cvingerová defeated opponents from Montenegro and Russia to reach the final, in which she faced Elizabeta Crnković of Croatia.
"It's never easy to compete against opponents who are on their home turf – you really have to prove that you deserve it. It was a tough fight bit I think it was attractive for the audience. It was unclear who the winner would be until the final moment," she said.
The young kickboxer – studying at the Faculty of Physical Education and Sport – thanked her family as well as Samurai Fight Club that she said had gotten her into the sport. Congratulations to members of the Charles University team!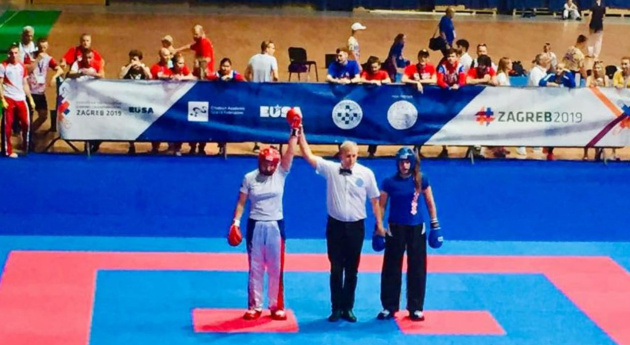 Photos: Facebook archive of Tereza Cvingerová
Date: August 7, 2019