Charles University offers a wide range of study programmes taught in English. Some of the study programmes are also taught in German, French, or Russian. Applicants interested in studying medicine in English may see a special section on the left side.
Central database of all study programmes - admission requirements, deadlines, tuition fees
Application deadlines and conditions for the academic year 2021/2022 are published. The submittion of applications is open; however, some programmes are still being prepared and the admission procedure will begin shortly.
---
List of all study programmes in foreign languages for the academic year 2020/2021 is available here. List of all programmes for the academic year 2021/2022 will be published soon.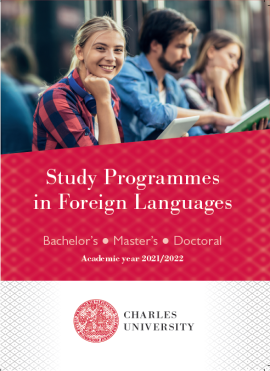 ---

Project: Zvýšení kvality vzdělávání na UK a jeho relevance pro potřeby trhu práce
Project Register Number: CZ.02.2.69/0.0/0.0/16_015/0002362