Charles University offers a wide range of study programmes taught in English. Some of the study programmes are also taught in German, French, or Russian. Applicants interested in studying medicine in English may see a special section on the left side.
Central database of all study programmes - admission requirements, deadlines, tuition fees
Application deadlines and conditions for the academic year 2021/2022 are currently being published. Detailed information will be available soon.
---
The application process for studies starting in October 2020 has ended. Some of the doctoral programmes will begin in March 2021 with application deadlines in November or December 2020. The applications for the academic year 2021/2022 will open in winter/spring 2021.
---
List of all study programmes in foreign languages for the academic year 2020/2021 is available here.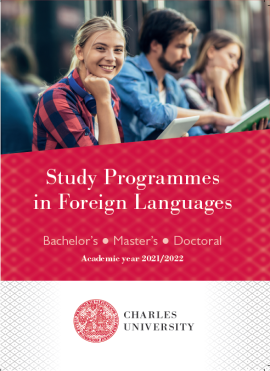 ---

Project: Zvýšení kvality vzdělávání na UK a jeho relevance pro potřeby trhu práce
Project Register Number: CZ.02.2.69/0.0/0.0/16_015/0002362