Charles University is one of the oldest universities in Europe and ranks among the world's most renowned research-focused universities. Our international links contribute significantly to strengthening global awareness of the University. Charles University achieves high standards of excellence in joint international research projects and is a member of many prestigious international organizations and university networks. We also actively support mobility for both students and academic staff.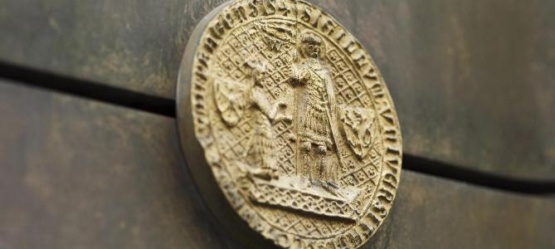 A crucial role in the University's international activities is played by exchange programmes supporting student and academic staff mobility.
The European Commission ranks Charles University among Europe's leading universities in terms of the number of outgoing and incoming students and teachers within the Erasmus programme. Other European Union programmes are also gaining in importance. One of them – the increasingly popular Erasmus Mundus programme – enables students to receive joint Master's or PhD degrees from more than one university. Blended intensive programs (BIP) are a new feature within the Erasmus+ programme that allows the promotion and implementation of international mobility in a combination of physical and virtual activities.
Charles University emphasizes the development of international cooperation implemented on the basis of a network of inter-university agreements. This network currently includes almost 200 partner universities from all over the world. Cooperation with partner universities takes place in a wide range of areas – from student and academic staff mobility, through joint research projects, to seminars and summer schools. Charles University also enables PhD students to participate in cotutelle programmes, involving the joint supervision of dissertations by two tutors. At the end of their studies, cotutelle graduates receive two diplomas – one from Charles University and the other from the partner university.
Faculty agreements are another widely used mechanism to support international mobility. These agreements enable Charles University students to participate in a broad spectrum of study activities at partner institutions, as well as providing an excellent opportunity for international students to arrange short-term stays at Charles University.
Charles University also supports activities implemented either via various programmes and foundations or in the form of free mover mobility (i.e. stays arranged independently of existing exchange programmes).
Charles University regularly recruits high-quality international researchers from abroad, helping to strengthen its position as an internationally respected research university. International recruitment of this type is a proactive process and is financially supported by the University, which has set up dedicated programmes such as the International Post-Doc Research Fund for this purpose.
Charles University is an active participant in many prestigious international organizations and networks of universities which collaborate to achieve shared aims while respecting the individual identity of the partner institutions. The University organizes and co-organizes a broad range of important events involving active participation by both students and academic staff.