Charles University provides a comprehensive system of support for science and research. It combines elements gradually built since the 1990´s with new programmes for support of excellent science so that it incorporates all the stages of scientific work. The system consists of several mutually copmplementary university programmes:
Charles University Grant Agency (GAUK)
Grant Agency (GAUK) was established in 1993 and is the only internal grant agency within the university. Applications to fund new projects or to extend the provision of funding to current projects can only be submitted by students matriculated at Charles University in a doctoral or Master's degree programme. The opening of the applications procedure for each new year is announced at the start of the academic year. Applications are submitted via the web application.
Cooperatio
Cooperatio is a program for the institutional support of resarch and creative activities at the University. A non-competitive tool which supports science and research through which supports development of scientific disciplines pursued at the University while respecting freedom of scholarly researching and artistic productio, interdisciplinary and inter-faculty cooperation.
Primus
The competition supports the scientific staff (usually with foreign experience) in establishing new scientific and research groups and laboratories at the university. Primus Research Programme for talented young researchers was announced 2016. One of the long-term goals is to increase the success of the university in attracting international grants (e.g. Grants from the European Research Council - ERC).
University Research Centres (UNCE)
University operates the University Research Centres to provide targeted support to young academics doing high-quality basic research.

Photo: Center for Geosphere Dynamics (UNCE/SCI/006)
Donatio Universitatis Carolinae
A programme supporting distinguished scholars, who extraordinarily contribute to the professional prestige of Charles University.
Charles University Monographs Competition
The primary aim of this competition is to reward the authors of high-quality monographs and their 'home' faculties (or other parts of the University). The competition is intended to complement the existing system of institutional funding to higher education institutions. The most important monographs published by the University during a given period are evaluated by two expert committees (one for humanities and the other for medicine and natural sciences) according to clearly defined standards that must be met by any publication for it to be considered a major contribution to its field. The competition is open to faculties and other parts of the University which receive institutional funding to support their long-term strategic development.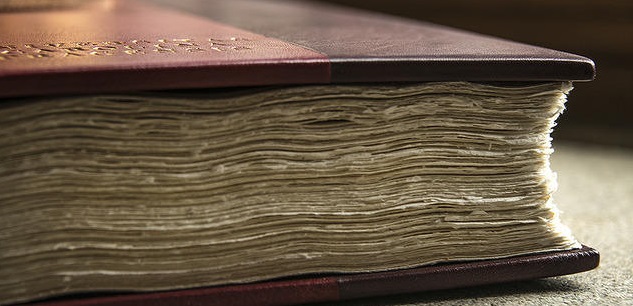 Photo: CU archive
Specific Academic Research Projects Competition
The purpose of this competition is to support research pursued at the University as part of accredited doctoral and Master's degree programmes. The competition is held annually for projects lasting one year. It is open to research teams from all faculties and CERGE (the Centre for Economic Research and Graduate Education).
Research Funding in the Czech Republic