A period of study at Charles University can be a fulfilling and memorable experience. If you would like to enrich your life with a Central European experience, Charles University is the place to go.
Charles University attracts students not only because of its long and eventful history, but also because of the huge variety of programmes taught here, covering all major fields of human knowledge.
Besides courses delivered in Czech, Charles University also provides entire degree programmes taught in English, as well as a number of individual course units taught in English, German and French.
On these pages you will find everything you need to know about studying at Charles University for a semester or two under a variety of mobility programmes. Besides the familiar Erasmus exchange programme, Charles University has signed many inter-university agreements and faculty agreements with partners from all over the world. If Charles University does not have a direct cooperation agreement with your home university, you may still be able to come here under a special bilateral international agreement or as a free mover. Furthermore, Charles University invites students to attend a number of summer schools and preparatory courses.
Besides student exchanges, Charles University also promotes international links by participating in joint Master's and PhD programmes, joint supervision of dissertations (the cotutelle system), and Erasmus Mundus II international programmes.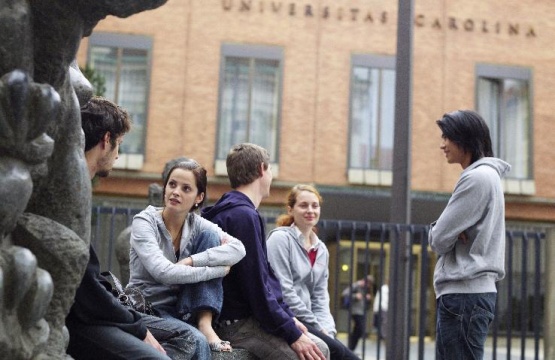 Contact:
International Relations Office