12 May 2021
Follow us on social media!
Hi there!
As you may have noticed, about a month ago, Charles University launched social media accounts in English for us.
ℹ Now we will have all we need to know about the university and life there in one place.
Are they opening a new interesting field of study? Does CU test foreign students for covid for free? Is there going to be a concert for Erasmus students? Are they preparing an interesting webinar on communication skills? We will be informed about all of that, and more.
And besides, we could participate in it. In a subgroup on FB – International Students at Charles University - we can tell others about interesting events in the city, share our experiences, ask other international students about organizational matters, etc.
Just follow us and you will learn both important current information and fun facts from the campus.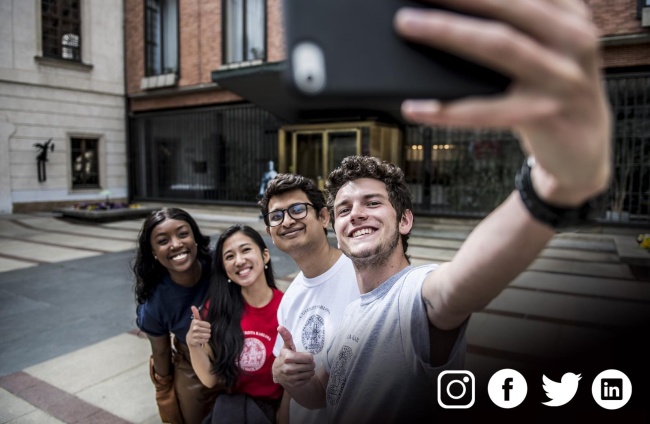 Hope we'll meet soon. Cheers!