22 February 2022
Declaration: Charles University supports a free and independent Ukraine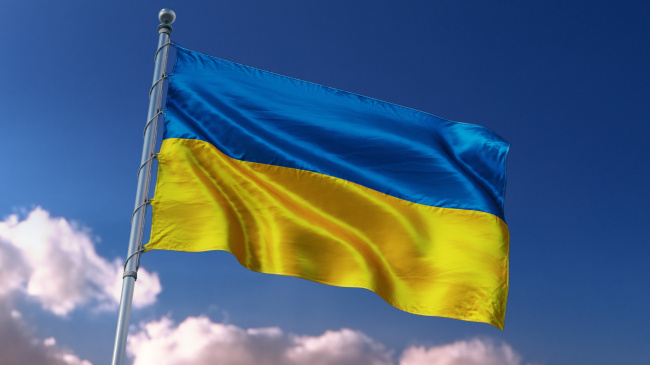 Prague, 22 February 2022 - The management of Charles University and the Board of the Academic Senate of Charles University wish to express solidarity with Ukraine and the hope that current developments escalating in the country will be resolved by peaceful means.
They sympathise with all Ukrainian students and colleagues studying or working at Charles University and of course not just with them.
They support all paths leading to a diplomatic solution by peaceful means.
Charles University is ready, if required, to continue accepting foreign students from anywhere in the world suffering repression under totalitarian, authoritarian and undemocratic regimes (for whom it is extremely difficult or impossible to study). Applicants can study at CU with partial support from the Václav Havel Scholarship.
At present, there are approximately 830 students and interns from Ukraine at Charles University.
According to available information, there are no students from Charles University at Ukrainian universities.
---
Карлів Університет підтримує вільну та незалежну Україну.
Прага, 22 лютого 2022. Керівництво КУ та Академічного сенату КУ висловлюють солідарність з Україною та сподіваються, що теперішня напружена політична ситуація буде вирішена мирним шляхом.
Ми співпереживаємо з усіма українськими студентками та студентами, з усіма колегами, які навчаються чи працюють в Карловому університеті і, звичайно, не лише з ними.
Підтримуємо усі шляхи, які ведуть до дипломатичного вирішення ситуації мирними методами.
Карлів університет, в разі потреби, готовий й надалі приймати закордонних студенток та студентів, які відчувають утиски в навчанні чи безпосередньо не можуть навчатися через репресії тоталітарних, авторитарних чи невільних режимів будь-де в світі. В КУ вони можуть навчатися за часткової підтримки Стипендії Вацлава Гавела.
Зараз в Карловому Університеті перебуває приблизно 830 студентів та стажерів з України.
Згідно доступної інформації, жоден студент Карлового Університету зараз не перебуває в українських університетах.
---
Guarantor of accuracy:
Mgr. Mgr. Václav Hájek
Charles University spokesman
Department of External Relations
Tel: +420 224 491 248
Mobile: 721 285 565
e-mail: