New professors named at Charles University
Charles University has 26 new professors (five of them women) as of this week. On Tuesday 29 March, they, along with colleagues from other Czech universities, received their decrees from Education Minister Petr Gazdík. A total of 77 of 80 new professors at Czech schools attended the ceremony at the Carolinum – the historic heart of Charles University.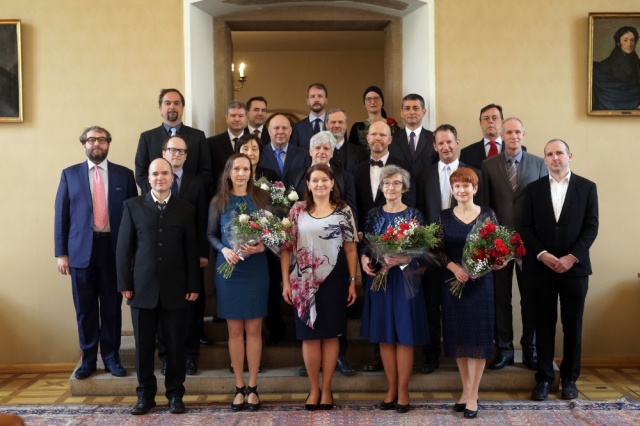 "I am very pleased that we are meeting here today on the occasion of the awarding of professor's decrees. Being titled a professor is not only a recognition of one's ability in a given field, but it is also a conviction that the person who receives this title will also be a professional and moral advisor, and thus will contribute to the cultivation of our society in many different ways," CU Rector Milena Králíčková said in opening remarks.
The rector said that she was glad that the fields of the newly appointed professors were very diverse, offering opportunities in facing societal challenges in the future, as solutions are often interdisciplinary. She expressed the hope that the newly-named professors would be role models for younger colleagues. "I believe that academic maturity can best be built through kindness and collaboration," Králíčková said.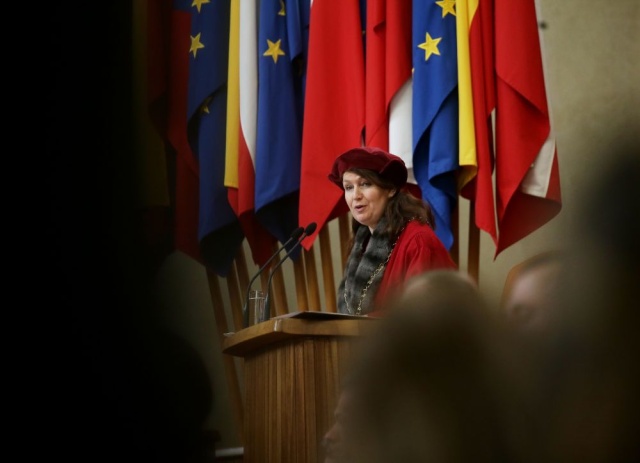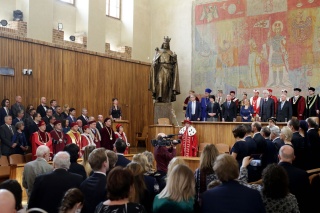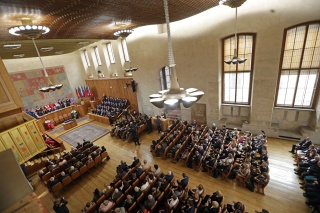 The opening address was followed by words from the Minister of Education Petr Gazdík. He stressed that the award of the professorship was an important recognition of excellence in teaching and exceptional scientific or artistic work. "Behind today's appointments lies tremendous dedication, patience and daily purposeful work. I would like to thank you very much for that," he explained, adding that the title of professor carried with it great responsibility for one's own scientific work, as well as for sharing experience and knowledge with the next generation of students and budding scientists.
"I trust that today will open new windows of opportunity for your research and teaching, and that your new title will be a stimulus to further your work and push your fields of science and art, from which we can all draw. From the bottom of my heart, I personally wish you much strength and determination."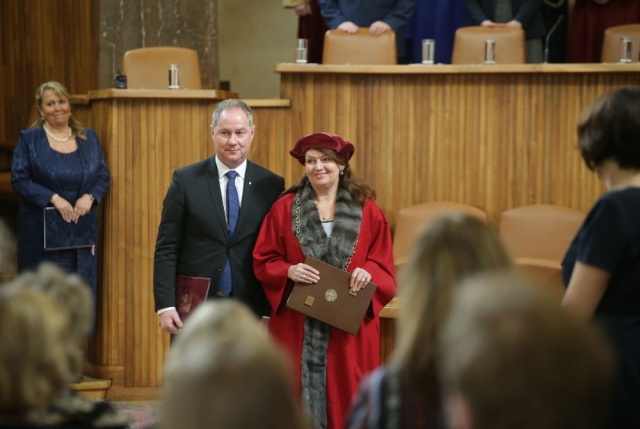 Seventy-seven professors of Czech universities out of a total of eighty new appointees attended the ceremony in person. The complete list can be found here.
TEXT: Pavla Hubálková, Jan Velinger
FOTO: Hynek Glos