Charles University Among the Top 100 Universities in Europe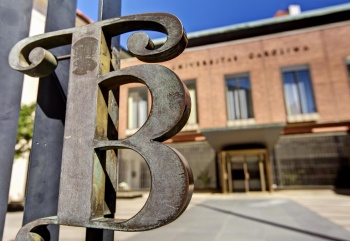 September 20, 2023 – Charles University has clinched a ranking of 86th spot in a prestigious new international comparison of European universities, the QS World University Rankings: Europe 2024. Together with the University of Warsaw, it stands as the only institution from the former bloc of East European countries to be counted among the best universities in Europe.
The QS World University Rankings: Europe 2024 has been released for the first time in this format, evaluates the performance of European universities across 12 criteria. These criteria encompass research quality, graduate employability, teaching conditions, internationalization, and sustainability. The published results include nearly seven hundred universities from 42 countries, with 17 of them hailing from the Czech Republic.
"Considering that this ranking is a completely new addition, we lack historical comparisons as found in other assessments. Nonetheless, being among the top 100 European universities is undoubtedly a remarkable achievement," Milena Králíčková, the rector of Charles University, said.
In this prestigious European ranking, Charles University secured the overall 86th position. Notably, it was classified within the top 50 universities in several criteria. The university achieved its best placements in the following areas: students admitted through international mobility (53rd place), international research collaboration (52nd place), and sustainability (51st place).
This result establishes Charles University as the highest-rated university among "Eastern European" countries (note: Russian universities were not included in the evaluation), with only one other university from this region, the University of Warsaw (92nd place), also a member of the 4EU+ university alliance, making it into the top 100 universities. Other member universities of this alliance, representing top European institutions, also achieved excellent results, including Germany's University of Heidelberg (20th place), France's Sorbonne University and Université Paris-Panthéon-Assas (25th and 378th place, respectively), Denmark's University of Copenhagen (33rd place), Switzerland's University of Geneva (60th place), and Italy's University of Milan (114th place).
Charles University also achieved an outstanding result within LERU CE7, a group of seven Central European universities within the League of European Research Universities, ranking 86th. Among the seven Central European academic leaders, Charles University leads the way, followed by universities in Warsaw (92nd), Tartu (137th), Ljubljana (204th), Budapest (208th), Belgrade (252nd), and Zagreb (260th).
Among other Czech universities, Masaryk University secured the second-highest placement (161st), followed by the Czech Technical University in Prague (182nd), Brno University of Technology (216th), and Palacký University in Olomouc (219th).
You can learn more about the QS World University Rankings: Europe 2024 here
Accuracy:
Mgr. Václav Hájek
Charles University Spokesperson
External Relations Department
Charles University
Phone: +420 721 285 565
Email: pr@cuni.cz