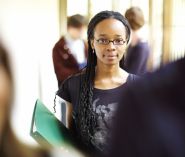 25 October 2019
Welcome to Charles University – Why to study a PhD? – Basic information about doctoral study, financing research and academic integrity – Optional tour through Carolinum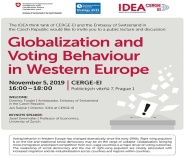 5 November 2019
Voting behavior in Western Europe has changed dramatically since the early 1990s. Right wing populism is on the rise and traditional social democracy may be on the verge of collapse. Globalization, bringing more immigration and import competition from low-wage countries is a majore driver of voting outcomes. The weakening of social democracy and the rise of right-wing populism are closely associated with increased migration and de-industrialization across countries and regions within countries.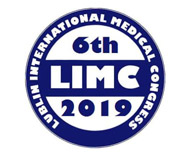 28 November 2019 – 30 November 2019
On behalf of the Students' Scientific Society of Medical University of Lublin, we are delighted to invite you to participate in "6th Lublin International Medical Congress for Students and Young Doctors" that will take place from the 28th to the 30th of November 2019 at Collegium Maius and Collegium Pathologicum. We expect more than 250 participants from all over the world! Main language of the conference is English, so please take it into consideration, when preparing and presenting your work.


5 December 2019 – 7 December 2019
The theme of the sixth interdisciplinary Prague Media Point Conference is What's Working. Numerous events have been held lamenting the plight of the media in the modern world. Much less attention has been paid to what's actually working, but examples do exist and they will be hightlighted at the conference. Special regional focus will be given to Central and Eastern Europe, though we look forward to covering trends from other parts of the world. Submit your abstracts by May 15, 2019.