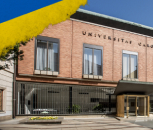 A signpost for Ukrainian students, academics and staff at Charles University, applicants and transfer students from Ukraine and for UK faculty. Here you will find information for dealing with various situations, statements and links relating to the war in Ukraine.
2 March 2022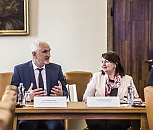 This Tuesday Charles University welcomed a delegation from the public research University of Passau in neighbouring Germany, a strong effort to deepen existing ties and establish plans for future cooperation.
30 May 2023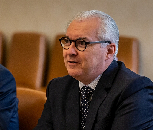 Earlier this spring, more than thirty academics and senior professionals from LERU member universities and seven leading Central European universities (CE7) gathered at Charles University, Prague, for an inspiring seminar on research(er) assessment.
9 May 2023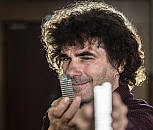 A year-and-a-half since it was launched into the L2 Lagrange point, 1.5 million kilometres from Earth, NASA's James Webb Space Telescope has proven to be an overwhelming success. Designed to help scientists study the formation of galaxies in the early universe, the infrared observatory stunned viewers from the get-go with images of unparalleled precision.
.
24 April 2023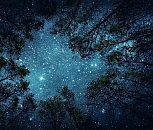 The Bolzano lecture series, organised by the Learned Society of the Czech Republic and the Faculty of Mathematics and Physics, returned to Charles University this week. The guest lecturer invited to speak this year was German-born astrophysicist Reinhard Genzel, co-recipient of the Nobel Prize in Physics in 2020.
21 April 2023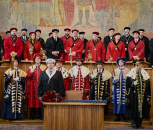 On Wednesday, 5 April, a festive meeting commemorating the 675th anniversary of the founding of Charles University took place in the Great Hall of the historic Carolinum building. On the occasion, the Miloslav Petrusek Prize for Presentation and the Bedřich Hrozný Prize for Creative Achievement were awarded.
5 April 2023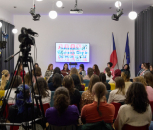 The celebrations of International Women's Day and the International Day of Women and Girls in Science were truly "international" at CU this year. More than 20 international women scientists who work at the university met at Kampus Hybernská to share their stories, experiences and motivations.
9 March 2023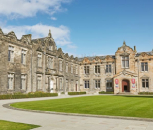 A joint seed-funding programme between Charles University and the University of St Andrews is an excellent means of bringing together top researchers, say Joseph North from the elite Scottish university and Jaromír Soukup from strategic partner Charles University.
8 March 2023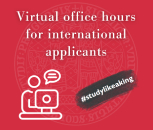 Charles University welcomes international applicants from all around the world. Currently hosting 50 000 students from more than 130 different countries, we are looking forward to expanding our ranks even more. That's why we launched monthly virtual office hours so you have an opportunity to talk to our student advisors directly.
7 March 2023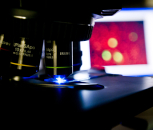 Charles University has announced the results of the already fifth edition of the call for 4EU+ academic mini-grants and the second edition of the student mini-grants. More than 150 members of the academic communities of our seven 4EU+ universities will come together to develop joint projects and innovative initiatives responding to the challenges facing our world today.
28 February 2023