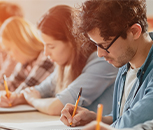 Charles University (CU) is closely monitoring the covid-19 situation and is keeping the academic community continually informed with up-to-date information. CU is following, and will follow, the recommendations of the relevant state bodies and is prepared to react promptly to developments.
6 May 2022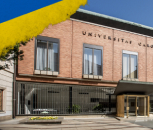 A signpost for Ukrainian students, academics and staff at Charles University, applicants and transfer students from Ukraine and for UK faculty. Here you will find information for dealing with various situations, statements and links relating to the war in Ukraine.
2 March 2022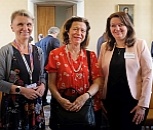 Charles University, in conjunction with the French Embassy, the Education Ministry, DZS and Erasmus+, has just hosted a conference on the importance of university alliances. More and more, alliances are gaining recognition as crucial for universities in Europe.
13 May 2022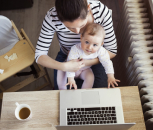 "Having children during one's studies is not a sign of resignation about one's academic ambitions," says Aneta Ženíšková, a Ph. D. student at Charles University and a mother of three. Ženíšková is the founder of the new Association of Student Parents.
10 May 2022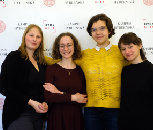 A banana peel has become the central motif of the Czech round of the international student competition Map the System. The winning team, consisting of four students from different disciplines at Charles University, dealt with the problem of bio-waste. They will represent the Czech Republic at the Oxford final in June.
2 May 2022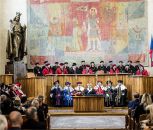 On Wednesday, 6 April, representatives met to commemorate the 674th anniversary of the founding of Charles University: a special ceremony was held in the Great Hall of the historic Carolinum building.
12 April 2022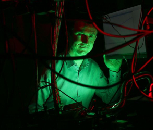 Martin Kozák from the Faculty of Mathematics and Physics has been awarded a prestigious ERC Starting Grant. It will go towards research of new electron microscopy techniques that will allow capturing the motion of electrons in matter.
31 March 2022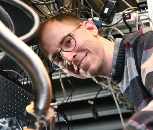 The physicist Tim Verhagen comes from the Netherlands but has been working in the Czech Republic for eight years, currently at the Faculty of Mathematics and Physics. He has just received a prestigious ERC Starting Grant for his research into new materials – "2D-sandwiches".
31 March 2022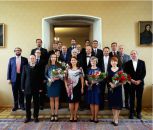 Charles University has 26 new professors (five of them women) as of this week. On Tuesday 29 March, they, along with colleagues from other Czech universities, received their decrees from Education Minister Petr Gazdík.
29 March 2022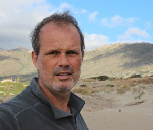 Dr. Erik Meijaard is a highly-recognised ecologist and conservationist who has been based in Borneo since the early 1990s.  Last semester, students were able to attend his course on conservation practices and management at Charles University's Faculty of Science, based on studies and research he and his team have conducted for years.
25 March 2022