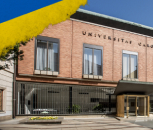 A signpost for Ukrainian students, academics and staff at Charles University, applicants and transfer students from Ukraine and for UK faculty. Here you will find information for dealing with various situations, statements and links relating to the war in Ukraine.
2 March 2022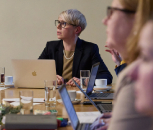 Charles University has created a new position of ombudsman. From 1 January 2023 this role is performed by PhDr. Kateřina Šámalová, Ph.D., whom students and employees of CU can contact in writing about various issues regarding, for example, inappropriate treatment at the University.
20 January 2023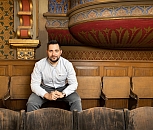 He first glimpsed the ancient world through the viewfinder as a teenager on a family holiday in Tunisia and for David Rafael Moulis it was a turning point. His camera eventually led him to Israel, as a member of a team from the Protestant Theological Faculty at Charles University. Moulis fell in love with archaeology and this year published his first monograph:
19 January 2023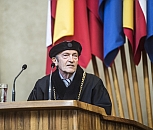 "I have always been fascinated by basic mechanisms and to understand how things work inside the cell. And sometimes even completely banal experiments are enough to do that," says cell biologist Jiři Bártek, the most cited Czech scientist awarded an honorary doctorate from Charles University in 2022.
18 January 2023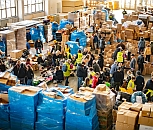 The Centre for Knowledge and Technology Transfer brings together experts and students from different faculties and fields. Inter-disciplinary approaches can inspire new solutions in practice. Last week, the centre hosted an event capping a successful new course.
18 January 2023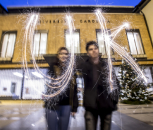 "On behalf of the entire management of the University I hope you enjoy this deserved break with your loved ones and that you start the new year full of health, optimism and positive energy. I and the management look forward to pleasant meetings and working with all of you in the new year," says the Rector Milena Králíčková.
22 December 2022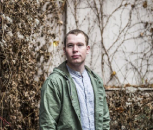 Radim Tauber was diagnosed with Asperger's Syndrome and ADHD in the fourth grade, which explained why he so often had failing grades as a kid and was moved from school to school. His professors at CU, familiar with his needs, helped him to succeed. Most of all, he worked hard himself.
16 December 2022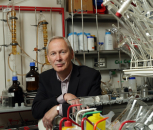 Professor Martin Kotora is the head of the Group of Catalysis in Organic Synthesis at the Faculty of Science of Charles University. Earlier this year, Kotora received the prestigious Donatio award – recognising excellence in research, a high number of citations, and publication in top scientific journals.
13 December 2022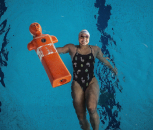 Sports associations that organise championship competitions in water rescue sports, pitting top swimmers in lifesaving disciplines such as manikin, relay, beach sprint and surf race. CU student and champion swimmer Dominika Geržová knows a thing or two about that.
9 December 2022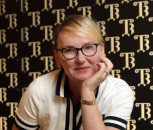 Ivana Schnur graduated from the First Faculty of Medicine at Charles University and thought she would focus on pain management in oncology. But despite a few detours and "twists of fate", she instead co-founded and runs Sensely a few years ago – a company that develops artificial intelligence to make nurses' and doctors' jobs easier.
8 December 2022