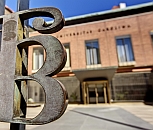 Charles University has placed 86th in the new international comparison of European universities, QS World University Rankings: Europe 2024, Together with the University of Warsaw, it is the only university from the former Eastern European bloc to be among the top 100 universities in Europe.
20 September 2023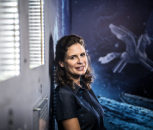 One of the panel members made everybody chuckle during the interview when he said that I had cleverly designed a project on the joys of what most of us do most of the day - and what everyone would like their children to find pleasure in as well," says Anežka Kuzmičová. She has won a prestigious ERC Starting Grant of one and a half million Euros.
20 September 2023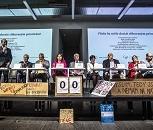 An event entitled Bethlehem Chapel II was held this week at the UMPRUM auditorium, organised by the Czech Rectors' Conference, the Council of Higher Education Institutions, the Czech Academy of Sciences and many others impressing the importance of resisting cuts in education and science.
15 September 2023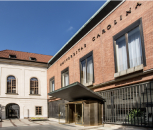 Amid growing international competition, Charles University (CU) has maintained its position and again been ranked among the best four hundred best universities in the world in a prestig-ious global evaluation that further highlights CU's excellent placement in comparison with the best universities in the Central Europe region.
18 August 2023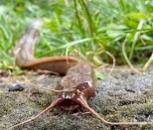 Some fish that come ashore at night have an unusually high number of olfactory receptor genes that might allow them to smell in the air. Scientists at the Faculty of Science of Charles University present a new study published in BMC Biology addressing this topic.
17 August 2023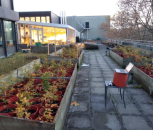 Daniel Palouš accomplished a research stay in the Global Ecosystem Ecology Laboratory led by prof. Tom Crowther at ETH Zurich with the support of several foundations and the Laboratory of Plant Ecophysiology under the guidance of prof. Jana Albrechtová, Faculty of Science, CU. He co-authored a study recently published in the journal Science.
27 July 2023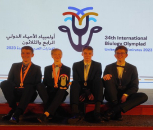 In the United Arab Emirates (UAE), this year's edition of the Biology Olympiad was extraordinary in many ways. It was originally scheduled to take place in Russia. With the great efforts of Lenka Libusova the chair of the International Biology Olympiad, a new host country was obtained.
14 July 2023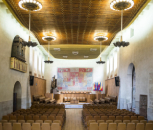 According to the QS World University Rankings 2024, Charles University is the only Czech university to place among the top 250 universities worldwide. It thus ranks among the top 1.5% of educational institutions in the world.
29 June 2023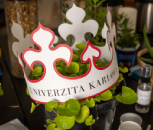 For the third time, Charles University participated in the Times Higher Education Impact Rankings 2023, an international comparison of how universities approach Sustainable Development Goals.
27 June 2023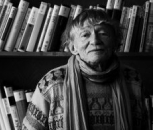 It is with heavy hearts that we announce the death of prominent Czech ethnologist and CU legend in humanities, linguist, Ibero-Americanist, translator, dean emeritus of the Faculty of Arts and associate professor, František Vrhel.
19 June 2023