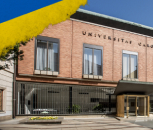 A signpost for Ukrainian students, academics and staff at Charles University, applicants and transfer students from Ukraine and for UK faculty. Here you will find information for dealing with various situations, statements and links relating to the war in Ukraine.
2 March 2022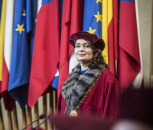 "I believe that, whatever challenges we face during this academic year, we will face them together and with the same, if not greater, determination than in previous years." A word from the rector of Charles University at the beginning of the 2022/2023 academic year.
30 September 2022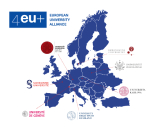 The project One Comprehensive Research European University (1CORE) has been selected for funding under the 2022 European Universities call launched by the European Commission. The activities developed within the project will follow the successful pilot project that kick-started the building up of a truly integrated university ecosystem.
28 July 2022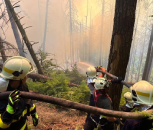 Earlier this week, much of the Czech Republic woke up to the acrid smell of smoke. Not from a fire in the neighbourhood or one town over but more than a hundred kilometres away: in Hřensko and the Bohemian Switzerland National Park. The scale of the fire shocked the country.
28 July 2022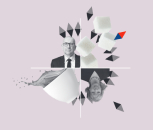 As of 1 July, the Czech Republic has taken up the Council of the EU presidency, a time when the bloc faces key issues of international importance. Charles University is contributing to the public discussion through a debate series entitled Task Europe.
25 July 2022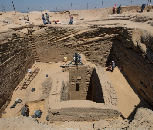 An archaeological team from the Czech Institute of Egyptology discovered the tomb of an ancient Egyptian dignitary during fieldwork in Egypt, in the spring of 2022. Although it was already looted in antiquity, the site is neverthless invaluable.
21 July 2022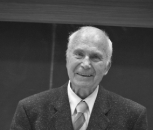 One of the most important personalities of European, Czechoslovak and later Czech pharmacy, the first dean of the Charles University Faculty of Pharmacy in Hradec Kralove, the father of the scientific and medical field of clinical pharmacy, Prof. RNDr. Jaroslav Květina, DrSc. dr.h.c., has left us forever at the age of 92.
19 July 2022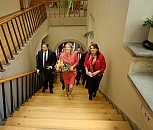 In a fortnight, Czechs will take up the presidency of the Council of the EU, prompting an official visit to Prague by the president of the EP, Roberta Metsola. She was the main guest in a debate at Charles University on the future of Europe.
17 June 2022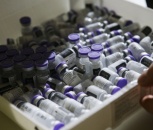 "Many think that only about half of medical doctors believe in vaccines against Covid-19. In fact, it's 90 percent! Communicating this is a simple way of increasing vaccination rates," summarize Michal Bauer and Julie Chytilová, co-authors of a new study in Nature.
31 May 2022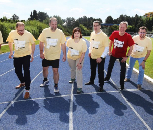 After a two year break, the Rector's Sports Day made a big comeback last week at Charles University. Classic sports s featured prominently. Students and lecturers gave up the classroom for activity outside on what turned out to be a beautiful day in May.
16 May 2022