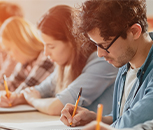 Charles University (CU) is closely monitoring the COVID-19 situation and is keeping the academic community continually informed with up-to-date information. CU is following, and will follow, the recommendations of the relevant state bodies and is prepared to react promptly to developments.
2 December 2020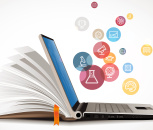 All students and other members of Charles University have access to a wide range of electronic information resources.
31 March 2020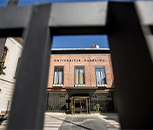 By this measure, and due to the national state of emergency and threat to life and limb at Charles University, the Rector hereby declares a state of emergency at the University, which will last for no longer than 60 days from the day on which this Measure comes into effect. During the state of emergency the provisions of Art. 66c to 66e of the Constitution of Charles University shall apply.
4 November 2020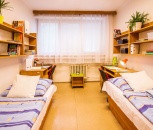 Following the adoption of Czech Government Resolution no. 1022 of 12 October 2020, we request that students accommodated at CU dormitories give responsible consideration to their continued stay at their dormitory.
16 October 2020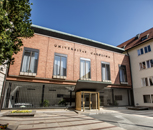 In response to Resolutions of the Government of the Czech Republic issued on 8 October 2020, I hereby inform you that the following crisis measures shall be in place with effect from 12 October 2020 (concerning education), with some in effect from 9 October 2020 (some measures).
9 October 2020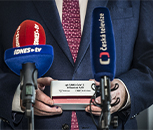 Early diagnostics are mainly going to help symptomatic patients in ER. With the new test, patients with negative covid-19 results are going to know if they have influenza that can be cured with available antiviral drugs and whether quarantine rules apply to them. This multiplex test is going to be provided for the same price as the current COVID-19 test.
6 October 2020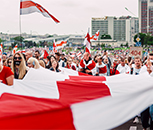 Charles University established the Václav Havel Scholarship several years ago. It is intended for foreign students and others suffering repression or persecution under totalitarian or authoritarian regimes anywhere around the world.
22 September 2020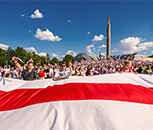 We, the undersigned, members of Charles University's Academic Senate, feel an overriding obligation to support students and academics in Belarus facing the same fight against totalitarianism as students in Czechoslovakia did in 1989.
18 September 2020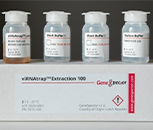 GeneSpector, a subsidiary company of Charles University making use of technology developed at the school, introduced new kits for more efficient, faster, and safer laboratory detection of Covid-19. Among its benefits, the firm stressed in a press release on Tuesday, is the ability in the new kits to use so-called viRNAtrap fluid to inactivate and preserve virus samples, rendering them safe for further analysis.
9 September 2020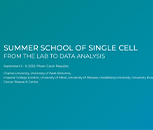 Single cells summer school, established as a result of long-term cooperation among several instutions, will take place in Pilsen, on 2-9 September 2020. It covers all steps of sample preparation and data analysis. The school is fully funded by 4EU+alliance.
1 September 2020