Some Useful Websites
CU Point - Centre for Information, Counselling and Social Services of Charles University
https://ukpoint.cuni.cz/IPSCEN-14.html
The information centre is responsible for collecting, processing and publishing information on studies and lifelong education; providing information on study abroad and international exchange programmes; expenditure and sale of the CU student card and the student card with ISIC licence.
iForum Journal
The online magazine of Charles University offers regular updates on happening at Charles University, both in Czech and English language. The English written articles are in majority of cases works of Erasmus students interning in the newsbureau of the journal.

Václav Havel Airport, Prague
Look here for information on Václav Havel Airport, Arrivals and Departures and City Centre Traffic Connections.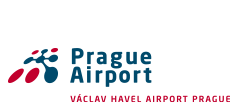 Trains and Buses - Timetables
Timetables of buses, trains and even city transport can be found here.
City of Prague
Website of the Capital City Prague.

Prague Information Service / Prague City Tourism
http://www.praguecitytourism.cz/en
Tourism portal for Prague.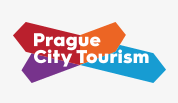 Prague Public Transport
Prague public transport information, connections or timetables can be found here.

Czech Tourism / Touristic Destinations in the Czech Republic
http://www.czechtourism.com/home/
Official tourism portal for the Czech Republic.

My Czech Republic – More Than a Destination Guide
http://www.myczechrepublic.com
Tourism portal for the Czech Republic.

Expats - Website for Foreigners Living in Prague
Collection of useful information on living in Prague and the Czech Republic.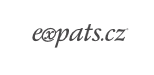 Sport Centre Evropská
http://www.sportcentrumevropska.cz/
Come and visit the sports centre at the Faculty of Physical Education and Sport.
José Martího 31, 162 52 Praha 6 (parallel with Evropská Street - see the map)
----
Praha 2005
http://www.pyykkonen.net/praha/index_eng.html
Intriguing website produced by Finnish Erasmus students in 2005. Compare your experience 10+ years later!